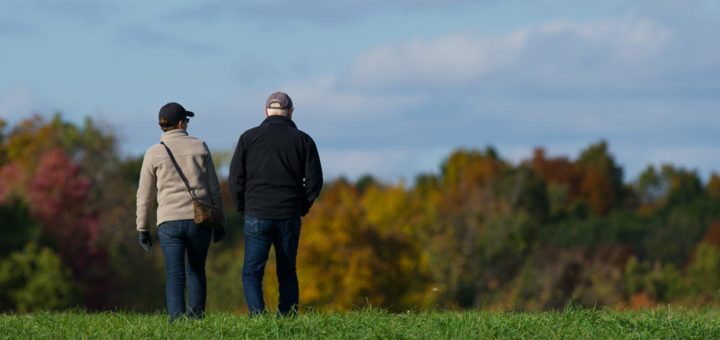 About the Park
Watkins Lake State Park and County Preserve is located approximately 30 miles southwest of Ann Arbor and 20 miles southeast of Jackson in the Irish Hills region, straddling the border of Washtenaw and Jackson counties.  The 1,122-acre site is jointly owned and managed under a partnership between the Michigan DNR and Washtenaw County Parks and Recreation Commission.  It became Michigan's 103rd State Park in 2016.
The property is a popular watchable-wildlife destination and features beautiful rolling land with a mixture of open meadow, mixed hardwoods, low wetland areas and open water.  The property's most popular feature, Watkins Lake, holds large numbers of waterfowl in the spring and fall migration and is a designated Waterfowl Refuge.  The parkland has a well-documented history beginning with the purchase of 800 acres by the Watkins family for farming in 1833.  The family played a role in the Underground Railroad, assisting those fleeing slavery.
About the Plan
The Department of Natural Resources (DNR) Parks & Recreation Division (PRD), in partnership with Washtenaw County Parks and Recreation, is in the process of developing a General Management Plan for Watkins Lake State Park and County Preserve.  The General Management Plan will define a long-range planning and management strategy that protects the resources of the site while addressing recreation needs and opportunities.  Stakeholder and public input will be incorporated as a critical component of the planning process.
Public Input Survey
The public input survey for Watkins Lake State Park and County Preserve is now closed. Thank you for your input! A summary of the survey results will be available after the DNR has reviewed the data.
Presentations and Meetings
The DNR hosted a public meeting on Tuesday, September 12 from 6-8 pm at the Super 8 Banquet Room in Brooklyn. Thank you to all who participated! A summary of the meeting will be available after it has been compiled and reviewed.
Maps
Documents
As drafts and other documents are produced, they will be available for review here. Please stay tuned!